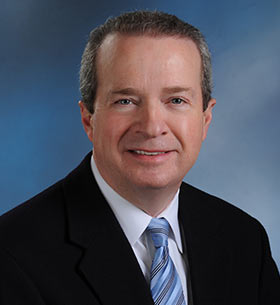 In Memoriam of Bennett "Ben" K. Hatfield
It is with great sorrow that we memorialize the tragic death of our friend, and a Director of Minerals Refining Company, Ben Hatfield, who passed on Sunday, May 22, 2016.
I knew Ben Hatfield for almost 40 years, employing him after he graduated cum laude from Virginia Tech with a mining engineering degree, supported by a Massey scholarship. He was a third-generation coal miner who moved quickly through the ranks of A. T. Massey Coal Company's mining subsidiaries. He was Vice President of Operations when I retired as President of Massey Coal in 1991. In 2015, Ben joined the Board of Minerals Refining Company and was our unanimous choice to become our Chief Executive Officer later this year.
Ben's death was a huge shock to all of us that knew him and were associated with him for so long. There is no finer person than Ben. His gracious personality, sound judgement and world of experience in top management will be impossible to replace.
We take this opportunity to publicly express our condolences to his daughters, Ashley Kay, Lauren and Yufei, his son Michael Lee, and all of the extensive Hatfield family.
Respectfully,
E. Morgan Massey